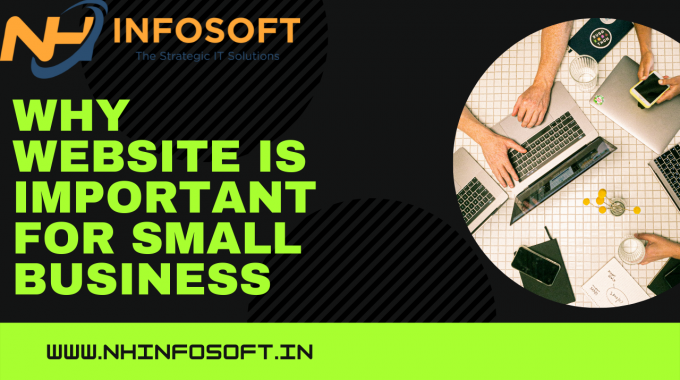 Why Website is Important for Small Business
In recent years, there has been an active push for consumers to "shop local" and support small businesses, which is largely enabled by the internet. Many entrepreneurs see having an online storefront and marketing to customers outside of their geographic area as a huge opportunity to grow their businesses. For all of these reasons, every small business should have a website.
Despite technological advancements, the number of small businesses with a website is surprisingly low. No matter how small your company is, having a website is essential for modern marketing and exposure.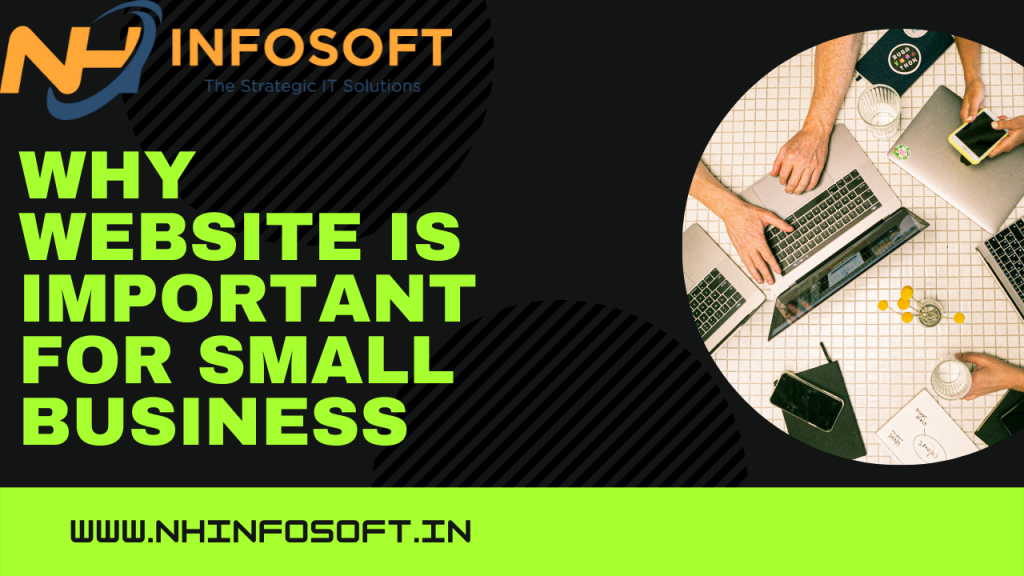 Why Website is Important for Small Business
It is critical for all small businesses, regardless of industry, to have a website. Because of the proliferation of smartphones and other technologies, it is now more important than ever for every small business to have a responsive and appealing website. A local business is the subject of 46 percent of all Google searches. If you don't have a website, how will your customers find you? In this article, we will discuss why having a website is critical for all businesses.
Having a strong online presence can truly make or break a company. We asked 12 small business owners how important a website is to them and what opportunities it has provided for their businesses. Continue reading to find out how a website can help your business grow!
Impact of the website on business
Your website serves as a digital representation of your company. This perception is extremely important. You may offer the best service, but if your website is slow and buggy, it will reflect poorly on your company. As a result, it is critical to ensure that your website accurately represents your company. The best website for small business owners is one that accurately reflects the nature of their business.
A company's website serves as its entrance, door, and welcome mat. It should both educate and elicit emotion from the consumer. It is the very first impression that the consumer will have and can predict whether or not the consumer will continue to engage.
Expand Your Reach
Without a website, your small business could be very successful in your local area. However, without an effective website, this reach will always be limited, and thus long-term growth will be hampered.
A website exposes your company to a whole new audience, allowing you to connect with many more customers who are interested in using your services. A well-functioning website is one of the most cost-effective ways to market your company and can generate long-term leads.
A website can be accessed from a variety of devices and from anywhere on the planet. One important statistic to remember is that 57 percent of users would not recommend a company with a poorly designed mobile website. As a result, every small business should strive to have an excellent website that users can access.
A Long Term Investment
When it comes to marketing budget spending, investing in a website provides a long-term rate of return that you simply cannot get anywhere else. A website is an investment in your company's future, and it will pay off handsomely. Because of the additional customers that an optimized website can bring, you are likely to recoup your initial investment several times over in no time.
Increased Availability
Your company cannot be open 24 hours a day, seven days a week. If you don't have a professional website up and running, your business will go to sleep after hours. A website is always available 24 hours a day, seven days a week to provide information to potential customers.
They can also use a chatbot to get answers to any questions they have. Essentially, a website makes your company far more accessible 24 hours a day, seven days a week. Your company may have closed for the day, but your website is still working hard to bring you more customers. A website is an ideal place for your brand to shine both during the day and at night. The best small business websites in 2020 are those that provide an excellent user experience and are easily accessible.
10 benefits of a website for small business
More credibility and professionalism
Websites lend credibility to your brand and help to establish it as a professional service. Most people will not recognize your products or services if you do not have a website because they cannot be found online. Having a website allows you to establish a long-term online relationship with your customers. Give them the reassurance they require to believe in your brand.
Increase in customer reach
Online shopping has grown in popularity over the years, with everything from computers and automobiles to food and services now available. This means that the number of online shoppers has increased, and because the internet never closes, sales are increasing even after hours! Because you can access a website almost anywhere and at any time, the reach has expanded significantly, allowing your business to grow globally and target your demographic beyond your location.
Cost-effective marketing
Your website is active even when you are sleeping, on vacation, or otherwise occupied. This means that your website is constantly marketing your products and services even when you aren't, potentially generating sales all day! When it comes to keeping your brand relevant online, paying that one-time website development fee is beneficial. Your website is an advertisement for all of your company's capabilities, and it can be expanded through social media for additional exposure. It may be a significant expenditure on a small business's budget, but it is well worth the investment.
People Need to Find You on Google
People in today's digital world use Google to find almost anything and everything. From answers to questions to products and services in their neighborhood. Search engines play an important role in a company's online success. Potential customers will be unable to find you in their searches if you do not have a website. Making a central location to store your address, phone number, a contact form, a product/service list, prices, and other information will allow people to find your business online.
It Expands Your Physical Location
Websites are one of the best investments you can make in serendipity. What I mean is that when you work from a single location. your presence tends to be limited to where you are. You can reach people in other countries or on the other side of the world with a website. Some of these people may become customers, investors, or suppliers, and they would not have discovered you if you did not have a website.
Increase in Business Credibility
Having a website boosts the credibility of your company. In today's digital age, failing to have a website for your business raises suspicion, and you will be unable to convert as many sales as you would if you had a more stable digital presence. Customers will look for you online, and having a website is one of the factors used to determine trustworthiness.
It Is a Reflection of the Service You Will Provide
A small business should have a website in order to effectively reach its client base and to be able to react and communicate with its current and prospective clients in a timely and effective manner.
Furthermore, today's consumers use websites not only to find businesses with which to do business but also to assess the trustworthiness or 'fitness' of that small business. An insufficient or 'out of date' website may convey laziness or inattention to detail to today's consumer – traits that are extremely unappealing and cause the prospective client to swipe left.'
It's Your Digital Brochure
A website, at its most basic, replaces a brochure. It is informative in nature, providing people with insights into who you are, why you are unique, and what you offer or sell. When content is kept fresh and engaging, a website can be used to build community, connection, and loyalty. Websites must be mobile optimized because the majority of people search on mobile devices.
It's Free Advertising
People who are looking for you will be able to find you and the information they require if you have a professional website. However, if you optimize your website properly, you may find yourself appearing in search results for people who had no idea they were looking for you.
Create pages that discuss the services you provide and where you provide them. Alternatively, you could create pages that describe your products or explain how to solve common problems. You can progress from being an invisible plumber in Cleveland to one who appears whenever someone nearby searches for how to unclog a drain.
It Shows Potential Clients If Your Business Is the Right Fit
A platform that accurately represents who a small business is and why people should buy their products or use their services is essential for a small business. When prospective customers are looking for a product or service, you want your website to be available for them to visit. You want them to see a clean, functional website that makes you believe your company is the best option for them. A website represents your brand in the digital space, and having a strong online brand presence would be difficult without one.
Closing Thoughts
You should now have a much better understanding of why a small business needs a website. When many potential clients read about your company, the first thing they will notice is your website. Make a good first impression, and you'll be able to produce more high-quality leads, allowing your small business to expand. Small businesses don't always have the most money, yet a website can be one of the best investments they can make. Rather than falling behind, now is the moment to focus on making your website as attractive as possible.
At NH Infosoft We recognize that small businesses don't have large budgets, which is why we do everything we can to come up with a price that is appropriate for your online needs. We want to be a part of your progress and support local businesses.